WHEn CREATORS
MEET BRANDS
CONNECT WITH YOUR Audience
LIKE NEVER BEFORE
We are on a mission to become the world's go-to TikTok specialists and leading talent agency.
How?
By strategically facilitating brands to engage with their target audiences and supporting content creators with partnerships and expert-level training.
We support our talented creators to:
– Build brand partnerships
– Earn an income on TikTok
We are always on the top 10 CAP agency leaderboard
TURN TIKTOK INTO YOUR FULL-TIME INCOME STREAM

How?
Discover the TikTok Shop Success Method.
Learn the secrets to optimising your account, engaging with your audience and top sales techniques.
Try our TikTok Bootcamp course and join some the top creators in the UK.
Ready to grow your income with TikTok? 
"I got my first £10k month and I'm f***ing buzzing"
Kirsty
@mammaandtommy
"I'm just excited about what could happen. It's been so helpful and I'm getting my confidence back again, so thank you so much."
Sian
@sianmakeup
"Thank you so much for such an amazing training course, I absolutely recommend it to everyone pro or not."
Yazmien
@mrsyaziiyy
We are an official TikTok Partner

We are an official TikTok Shop Partner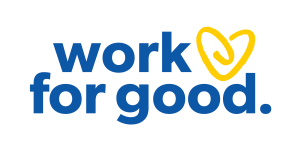 We are proud to Work For Good in the fight against worldwide poverty
Our Commercial Participation Statement: 1% of revenue from our in-house live stream sales will be donated to Oxfam via Work For Good. 
Meet the individuals that make our team Tik…Tok.
Meet the individuals that make our team Tik…Tok.
Meet the individuals that make our team Tik…Tok.

Every TikTok creator, from budding influencers to established internet personalities, constantly seeks ways to amplify their reach, engage more deeply...
IT'S EASIER TO JUST TALK,
RIGHT?
We've kept our enquiry form nice and simple, and YOU choose how we get back in touch.
Still unsure? Worst case, you take away some tried and tested advice, for FREE.