Market Entry
A simple direct entry strategy for products into mature markets in Europe can prove to be very expensive and is easily defended by incumbents. Once competitors spot a challenge, they are likely to react strongly using their established brands, high marketing budgets and well established distribution channel relationships.
However, for companies offering manufactured products and consumer services in Europe, the opportunities for new entrants are today stronger than at any time over the last 50 years. Barriers to entry through internet marketing and e-commerce are much lower, and consumers are less brand loyal and willing to try new brands who promise experiences that better meet their need.
The challenge for new market entrants is to find the right niche entry opportunity and build brand and market share from this point. Of course excellent product quality and price, distribution and customer service are all essentials.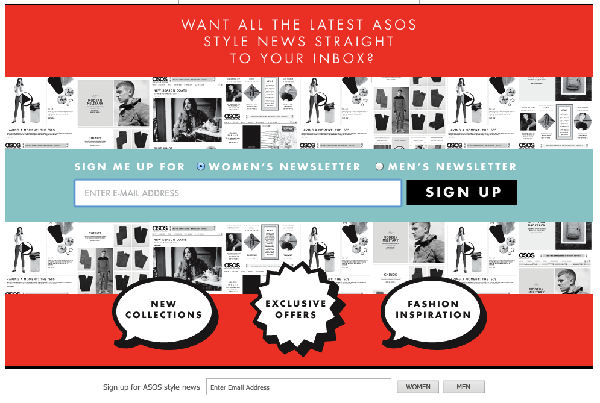 The key elements of ASOS' successful international strategy have been well documented as
free delivery and returns
dedicated local language mobile sites in strategic markets
in-country teams, locally-relevant product offers and strong social media presence
Efficient logistics positively impacts pricing, order quantities, customer loyalty and average order values. That is why warehousing and delivery solutions have been ASOS' priority, enabling the offer of free delivery and returns. New entrants need to consider that if the shipping price is too high compared to product price, it is unlikely to sell. Consideration should be paid to how much of the shipping cost can be put into the product price.
Selection and monitoring of local distribution and returns solution providers is critical. All will claim the highest levels of reliability and customer satisfaction of course, but local presence or representation to monitor the reality is an essential for remote producers.
Likewise, the 'quick fashion' business model that propelled the Zara brand to its position at the top of the international clothing market has been built on
Low inventory stock management and rapid supply chain response
Detailed real time monitoring of customer response to fashion trends and new designs
Leveraging user generated social media interest in fashion
New Chinese entrants to the European fashion market with production facilities far from market should consider the balance of additional costs of airfreight and storage in customs warehouses against potential savings in working capital, end-of-line product discounts and import duty.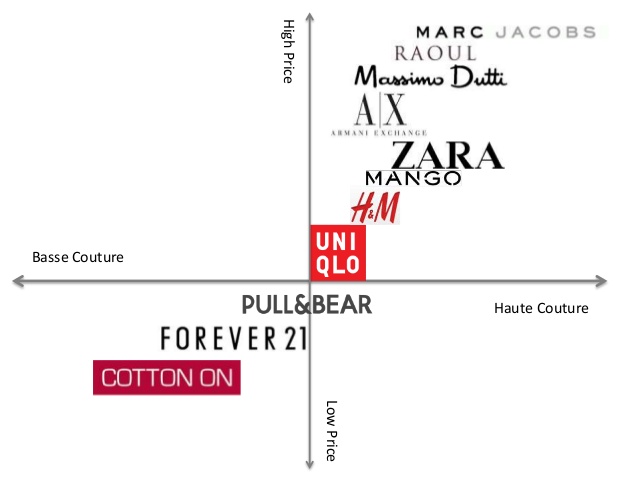 Zara's product quality target is well aligned with its positioning – fashion clothing items to be worn 10 times, when it is likely that fashion has moved on and its time to revisit the store. Being clear on the product quality needs of target customers is key.
But, these by themselves are not enough – producers must build a brand that target consumers are aware of and associate with values and benefits that they want.
Successful branding involves development of a clear brand strategy that defines how the company intends to claim a winning position in the market, an identity that allows the brand name, design and architecture establish a place in the minds of consumers, and a product and service design that ensures that the customer experience delivers on the brand promise.
Brand Strategy
The digital landscape has really changed the game for brands. Historically, brands provided a way to confidently purchase something, it was challenging for a competitor to move into that space. People rarely shifted their brand loyalty, and it was much harder for a new brand to attract attention. But we're in a whole different market now. New brands appear daily and claim to pick up where other brands have left off.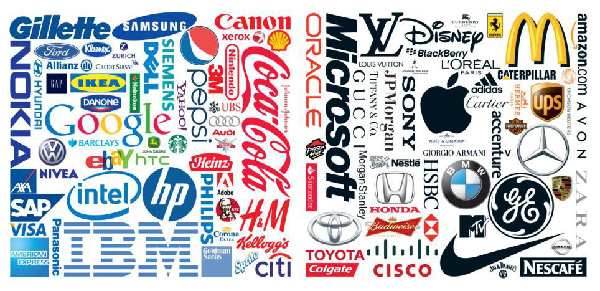 Each positioned in such a way that it gains attraction from and resonates with a particular audience. Now, some might not be impressed at the idea of clothing with a fashion life of months, but others see a certain kind of clothing as fitting into their lifestyle. Brands don't have to resonate with everyone, just their primary audience and the needs of that audience.
Consumers have thousands, of brands vying for their attention, from email to social media to walking around stores, brands are everywhere, and they ignore most of them. They are good now at tuning things out that aren't relevant, or meaningfully and attractively different. And that's the whole point of finding and protecting a position for your brand, and then delivering a product and service experience that meets the needs of a target group better than competitors.
Zara's agile design teams focus on developing a deep understanding of their target segment – based not just on gender, age and psychographics, but on their sense of fashion and style e.g., contemporary, trendy, classic, grunge, Latino etc. A passionate focus on maintaining a profound understanding is based on getting feedback in real-time from stores (both sales volumes and store manager insight) and monitoring of social media and key fashion influencers.
A Brand Strategy, then, defines this opportunity and how the brand will win
The target market and what makes them special
The competitive position & why the organization is better
The product and why it is special
The brand promise and why consumers should believe it
To identify the opportunity we need to develop a solid understanding of relevance to consumers, differentiation from competition, a clear-eyed assessment of the company's strengths and weaknesses, and the potential breadth of the brand offer. Customers Strong, relevant brands connect with customers. They meet both functional and emotional needs and desires. By understanding how existing and potential customers define ideal experiences and perceive the category, we can identify what they are missing from existing products and services. Competitors Strong, differentiated brands add value, which makes them stand out from their competitors. By evaluating the competitive landscape we can identify leadership opportunities to change the category debate, or, indeed, to supersede existing categories. Company For customers to be loyal to a brand, the brand must be true to itself and keep the promises it makes. This has implications for an organisation's financial resources, core competencies and values, so understanding any gaps between what an organisation wants to promise customers, and what it is capable of or willing to provide allows for the development of a believable proposition. Frame of reference A brand's continued success lies in its ability not only to remain relevant in a changing world but also to foster innovation and to bring new products and line extensions into its value proposition. To determine where and how the brand can be stretched requires a good understanding of current and potential customers, good judgment about future market trends.
For Example:
Our product and why it is special
Technically sophisticated
Stylish, practical designs / Cheap latest fashion items
Our target market and why we love them
Fashion conscious teenagers / Affluent urban young adults
Our competitive position & why we are better
Access to personalized products at the price of normal ones
Higher distribution channel margins
Our promise and why you should believe us
Leading technology tuned to create ease and control for everyday use
In summary, it is clear that UK shoppers increasingly expect a real-time and a personalized experience when engaging with clothing brands. When they have questions, they want immediate answers. When they buy they expect rapid, simple delivery and returns, and when interacting in between purchases, they want to be inspired, entertained, and informed.
The challenge is strong, but for those brands who work hard on developing a clear, differentiated offer and on delivering on that promise, the potential rewards are great.